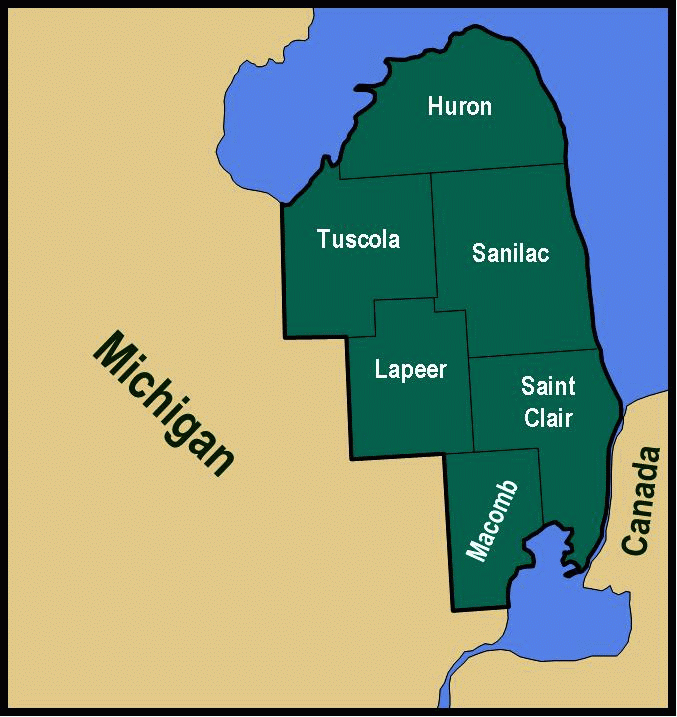 The Thumb Land Conservancy is working to preserve natural areas in the Thumb of Michigan, a postglacial landscape where northern forest blends with central hardwoods, bordered by Lake Huron, the Saginaw Bay, the Saint Clair River, and Lake Saint Clair. The mission territory of the TLC is Saint Clair, Sanilac, Huron, Tuscola, Lapeer, and Macomb Counties, but we can also work in adjacent areas as opportunities arise.
Prior News

August 10, 2017
(click HERE to download PDF)
Clyde Historical Society 2017 Fundraiser
A reminder that the Clyde Historical Society 2017 Fundraiser is on Sunday, August 20, 1:00 to 5:00 PM at Bill Bearss Park in Clyde Township at the northeast corner of Wildcat Road and M-136, across from the Dorsey House.

They need help setting up and taking down. If you can help, please contact Connie Bates at 810-824-0726, or let me know.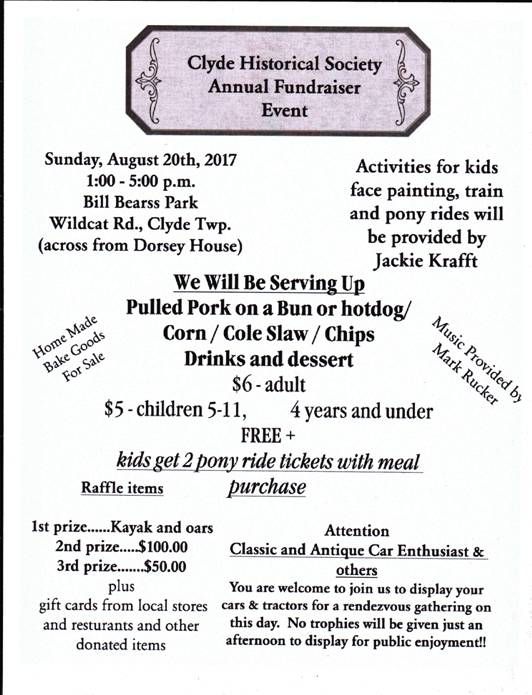 William Collins
Executive Director
Thumb Land Conservancy
4975 Maple Valley Road
Marlette , Michigan USA 48453
810-346-2584
mail@ThumbLand.org
ThumbLand.org